This affirmation – Every Day in Every Way I Am Getting Healthier – was derived from another affirmation that I learned. And that was – Every Day in Every Way I Am Getting Better and Better.
You will be surprised by how I learned this affirmation. I share about this further down this article.
I will also share how to use this affirmation to help you manifest good health.
---
How I Learned This Affirmation?
Many years ago, a very good friend of mine was away from home very often. His work involved helping third world countries. And he traveled a lot.
His elderly mother lived alone, and he asked me to drop by once in a while. To see if she needed any help. Also, to keep her company.
During one of the visits, his mother and I were having a very lovely chat. Then the subject came to the topic of my struggle with career and earning a decent income.
Back then, I was going through a tough period. The economy was in recession. I was unable to find a job. My savings were drying up.
His mother knew of my predicament. And she shared with me an affirmation. She said that every day she would sit in front of a mirror. Looked at her self closely. Then said these words, "Every Day in Every Way I Am Getting Better and Better."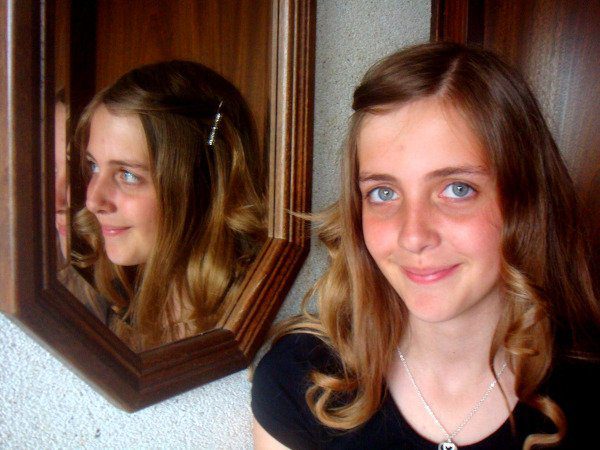 As she shared with me about this, she acted out the way she said the affirmation. She even waved her hands over her head and down to her sides as she said the affirmation.
Since I learned about this affirmation, I have practiced it every day. And my life has improved much since. In time, I modified the affirmation to suit my desires.
This affirmation – Every Day in Every Way I Am Getting Healthier – is one of the many modifications. And it has helped me a lot in my life.
I am sure it will help you too.
---
How You Can Use This Affirmation?
Whenever I say this and many of my other affirmations, I do it in a calm and meditative mode. So, I do highly recommend you do the same.
You can either do meditation before saying your affirmations or it can even be getting ready for a prayer. Here is a meditation to help you get into a meditation mode. Click on the image below to read and learn how to do it.
When you say the affirmation, visualize yourself happy and healthy. If you can, recall a time when you are in perfect health.
Or you can say it in front of a mirror. Smile and be happy as you say this affirmation. Just like how my friend's mother taught me.
---
More Good and Positive Affirmations >>>
---
Did you like this affirmation – Every Day In Every Way I Am Getting Healthier? Let me know by adding a comment below.
If you have any questions regarding anything mentioned here in this section, ANY at all, please feel free to ask by adding a comment in the comment box below. I will be more than happy to help.
Wishing you an awesome life filled with abundance, love and light.
Timotheus
Timotheus has been meditating since a child. He believes thoughts become things. And shares posts to encourage everyone to have a positive mind. He also shares his spiritual knowledge and experience when he can in the articles he writes. To learn more about him, and Flowing Love Meditation, Click Here.