I read this article by Channel News Asia, and I see it as Good News. It is about a South Korean Company, EveryYoung, that Hires Only Seniors Over 55. Today, I would like to share with you this story.
What is EverYoung all about? What does this company do? Why are they hiring only seniors over 55 years old? What is the reason for this unique hiring practice?
Just like you, I have all these questions. The answers are presented in this article.
---
South Korean Company, EverYoung, Hires Only Seniors Over 55 – The Video
Here is the Channel News Asia video that I mentioned earlier. It is awesome that this news channel featured this story. Take a look to get an overview of what EverYoung is about, why they hire people above 55, and even interviews of some of the employees.
---
What Is EverYoung All About?
I found out that EverYoung is a social enterprise based in Seoul, South Korea. It was founded in 2013, and it is a content monitoring company. As stated earlier, they employ people over the age of 55. That is the social enterprise part of this business.
The founder, Mr Chung Eunsung, wanted to eradicate age discrimination in the workplace, and change the way employers perceive seniors. With Korea's ageing population, age discrimination has become a very pressing issue. As a result, he started this business for the seniors.
In the Channel News Asia article, Mr Kim Seong-Kyu, a director at EverYoung, was quoted to have said: "We wanted to find a way to get these seniors to participate in economic activities."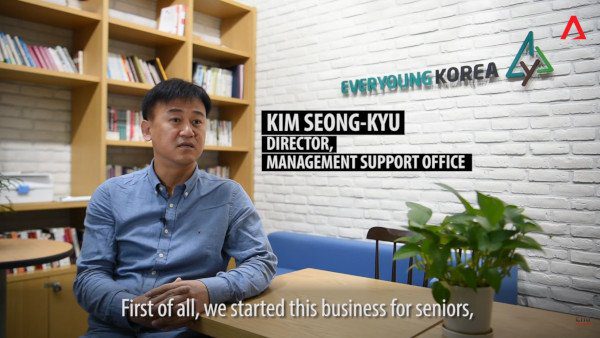 The staff that joined EverYoung were trained to use the platforms on Naver. Naver is South Korea's equivalent to Google. They spend the work days scouring the content on Naver, and censor sensitive information on Naver Maps as well as monitor content on blogging platforms.
In addition, the senior staff are also trained in many IT skills. At times, they are proficient enough to conduct coding classes for children.
---
What Is The Most Important Criteria to Be Employed at EverYoung?
Amazingly, the most important hiring criteria is that a job candidate has to be at least 55 years old. Of course, there would be other criteria. But that is the first hurdle. Today, EverYoung has hired 420 (as of writing this article) employees aged 55 to 83. The employees come from a range of backgrounds.
---
What Are The Benefits of Working at EverYoung?
Besides having a job? The perks are really nice. The staff only works 4-hour shifts. Every hour, everyone must take a compulsory 10-minute break. There is a really cool and chic pantry for these breaks.
The breakout area is filled with couches and books. There are even a blood pressure machines for anyone to check if their blood pressure is all right.
---
Is There Age Discrimination in South Korea?
In South Korea, corporations are notorious for forcing senior workers into retirement, even before the official retirement age of 60. EverYoung founder hopes to change this practice by proving that people after 55 can still be an asset to any organization.
Channel News Asia reported that a recent survey among people aged 20 to 50 by Statistics Korea found that 82 per cent of respondents felt at risk of being forced into early retirement. I mean, of course! With the kind of culture where they would force people to retire before their time – anyone would feel threatened.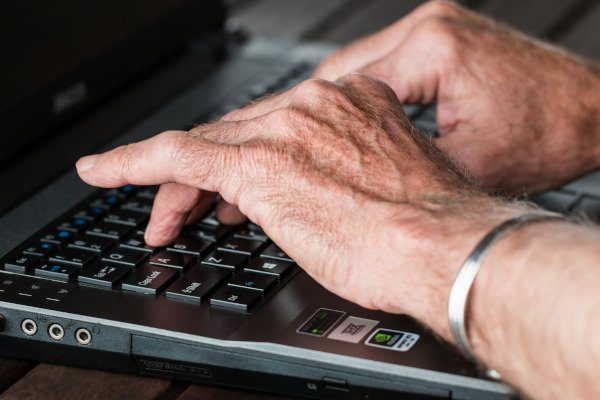 In addition, people usually assume that seniors are slower or at a loss when it comes to technology. Ok, fine. I must admit that I have met many seniors like that. But I have also found that they are willing to learn. So, let's not brush them aside.
At EverYoung, the staff have proven that age is not a barrier, that they are totally capable of learning, and be adept at required skills for South Korea's highly tech-focused economy.
---
How Are Seniors Still An Asset to EverYoung?
In the Channel News Asia report, many good points of hiring seniors were mentioned. For a start, Mr Han Dong-Geun, EverYoung's PR Spokesperson, was quote to have said that "seniors are more meticulous than younger people". He found that one of the strong points of hiring seniors is that they check their work very carefully.
Mr Kim, the Director mentioned earlier, said in the same article that the seniors are "are full of passion. The time that they have, and their interest in this work, are primarily why they come to work."
In addition, he noted that they have a high level to attention. Something he found not so common in younger employees these days. Also, the seniors tend to keep their phones away in the lockers, and they do not get distracted so easily.
---
What Do Some of the Senior Staff Say About Working at EverYoung?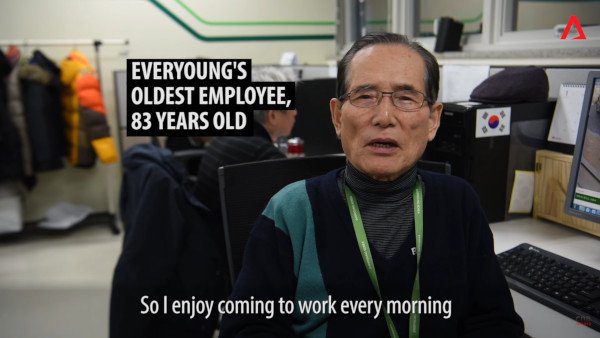 Channel News Asia interviewed some of the staff at EverYoung. And the results were inspiring.
EverYoung's oldest employee, 83 years old, (at the time of this article), said, "I try to keep up with the times and I'm eager to learn new skills again. I have picked up so many new IT skills here and enjoy coming to work every morning because of that "
Ms An Kyeong-hwa, 59, who was a former housewife and a mathematician by training told CNA that "After my two daughters grew up, I felt like I shouldn't be doing nothing. I wanted to do something for myself, and develop myself."
Isn't that wonderful? To find a reason to wake up in the morning every day, and be filled with enthusiasm. And to find something to do, to find meaning again in this life.
Mr Chung definitely thought so, too. He told CNA that "I believe that by employing seniors, we help to improve their quality of life and welfare."
---
What Are My Thoughts On This Topic?
What EverYoung is doing – hiring seniors above 55 years old – is truly a wonderful thing. Truly good news. I hope this example set by this company will educate other organizations to consider hiring older people.
The issue of older people unable to find work is not new. And certainly not exclusive to South Korea. I have read many articles where older people have a hard time to find employment. Even in Singapore, this has occurred. I read a news article where one gentleman who was fired from a high position. Poor guy was the sole breadwinner. In his 40s, it was hard for him to find a job.
To be honest, I have faced the situation before – when I was deemed too old for a job. I was in my 40s. And it was terrifying. I tried to keep my chin up, and did my best to find work. I eventually did but it was not the ideal job I would like to have. Still, it was a job. And I was thankful.
Since then, I learned to never be caught in that same situation. I upgraded my knowledge and studied for my master degree. I came up top of the entire cohort, with first class honors. With more relevant experience, and new degree, job offers started to pour in.
This time round I was wiser. I made a strategy. I would work but at the same time I would create an alternative source of income. Should I find myself out of work again, at least I would have this side hustle.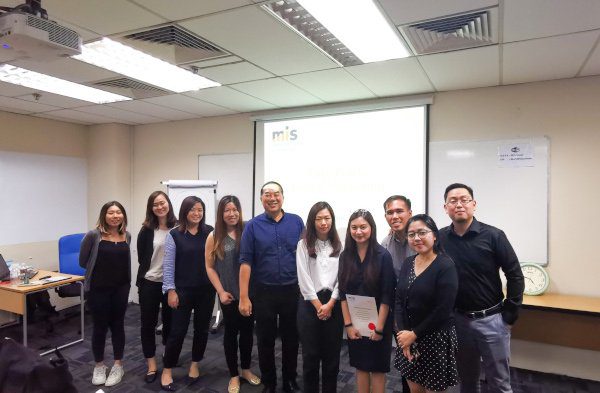 I became a part time and freelance lecturer at a university and a couple of teaching institutes. Then I decided that this side income would come from an online business. I would start an online business that would continue to bring me income even when I decide to semi retire.
I searched for the right training program that would give me all I need to know and do. Also, one that would guide me and support me should I have any areas I was unsure of. And I found it!
If you are at the point in your life, just like I was. And you are searching for training and coaching to have your very own online business, then this is for you. This program will help you learn how to start and grow a successful online business.
* Note – you only need to give your name and email address. No credit card information required. This is for the Free Starter Package.
Bonus! – You get me as your mentor. When you join, please do leave a comment below to inform me. And I will be there to guide and coach you every step of the way. I look forward to your success.
---
Did you like our Good News article – South Korean Company, EverYoung, Hires Only Seniors Over 55? Let us know by adding a comment below.
We will be sharing more good news soon. Besides good news, we will share motivational and inspirational stories and quotes. So do join our mailing list to receive updates when we publish more good news.
If you have any questions regarding anything mentioned here in this article, ANY at all, please feel free to ask by adding a comment in the comment box below. I will be more than happy to help.
Wishing you an awesome life filled with abundance, love and light.
Timotheus
Timotheus has been meditating since a child. He believes thoughts become things. And shares posts to encourage everyone to have a positive mind. He also shares his spiritual knowledge and experience when he can in the articles he writes. To learn more about him, and Flowing Love Meditation, Click Here.