Hi Everyone!
Tomorrow is the start of the Chinese Ghost Month. In Chinese culture, the 7th month is regarded as the Ghost Month. It is also known as the Chinese Ghost Festival.
To kick off this festival, I will be creating videos about the Chinese Ghost Month. And share personal stories of my encounters with ghosts, demons, dark forces, and more.
So, if you like to hear some true ghost stories, remember to join the Flowing Love Meditation community to get updates whenever I publish a new video on this channel.
---
If you like to learn more about Meditation,
check out the Meditation section >>>
---
Watch: The Ghost in My Hotel Room, Rome, Italy
If you prefer to watch about this blog post, below is a video for your viewing pleasure. Please remember to subscribe to the channel, too.
---
What is the Chinese Ghost Festival?
As mentioned, in the Chinese culture, the 7th lunar month is considered as Ghost Month, also known as the Ghost Festival. It is believed that during this month, the gates of hell are opened. And ghosts are free to roam the earth to seek food and entertainment.
The Chinese believe that their ancestors would return as ghosts during this period of time. And as such, they would pay tribute to them. For example, by offering food, drink, burning hell bank notes and other joss paper and paper replicas of the material world.
I will share more about this festival in future videos. Remember to subscribe and get updates when I publish new videos.
---
The Quaint Old (haunted) Hotel
It was the early 90s. I was working for an MNC (Multi National Corporation). And traveled all over the world constantly for work.
During one of these times, I traveled to a small town from the Rome, Italy. It was a charming little town. And my ex company put me up in this quaint old hotel. It was a very old hotel.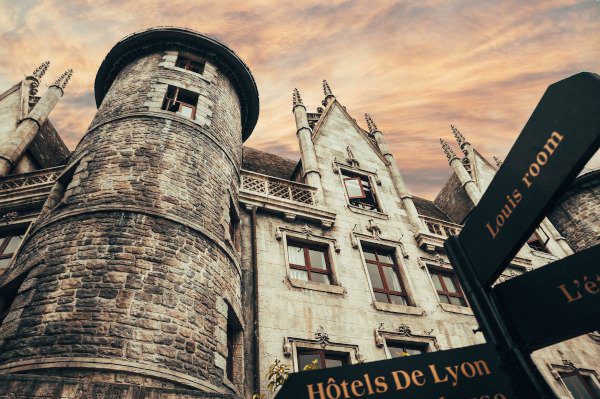 Strangely, before I traveled there, one of my ex colleagues mentioned about old hotels in Italy known to be haunted. Now, looking back, I am wondering why my ex colleague suddenly mentioned this? I had traveled to so many cities, and there has never been any talk about hotel hauntings.
And even stranger, she offered a piece of jade. She claimed that it has power to protect against ghosts and other negative spirits. Grateful for the kind gesture, I accepted it. And I really wore it along for the trip.
---
The Hotel Room
I arrived at the hotel. And the staff at the reception were elderly people. Nothing against that. Just something I noted. And I guessed they must have worked there for ages.
After I checked in, I realized how old and quaint this hotel was. There was no one to assist me with my luggage. And the lift was this really old elevator that you see in the movies. The kind with iron scissor gate as the lift 'door'.
I walked in to the hotel room. And it was huge! A whole family could stay in there. There were two large beds.
And, what struck me odd, was there was no air conditioning. Plus, the window opens to a nearby building. Possibly another apartment building. It was so close that I had to close the windows every day. In order to avoid anyone from across to have a view to my room.
I settled in. And felt a little bit of tingling sensation. Even back then, before my spiritual reawakening, I would have this sense of the paranormal when it is present. Ever once in a while, I would be able to see things of the other world.
I considered myself kind of spiritually dormant back then. I hardly delve into the spiritual side of life. And yet, sometimes these events happen. As if, no matter how I shut down when I was a child. These spiritual things will still be able to 'leak' through. And I can see them or sense them.
---
The Attack on the Jade
But I was tired. It has been a long flight from Singapore to Rome. So, I decided to take a shower.
I was still wearing the piece of jade my ex colleague lent me when I showered. As I showered, I could feel there was someone watching me.
The shower room is very interesting. There is the wall on one side. And on the other side, the panel only went from floor to just slightly above the top of my head. Meaning it never reached the ceiling. And as I showered, I could sense like someone peeking over the top of that panel and watching me.
Oh no, I thought. Did someone climb in through that window? I took a few quick glances, hoping to catch the person (if it was a person). But there was no one.
Suddenly, the jade piece fell onto the floor! I was shocked!
I had the jade piece firmly latched to a necklace. And it was latched in such a way that it would not be possible to fall off the necklace. It was my ex colleague's precious jade. While I was thankful for the loan, I was nervous about losing it.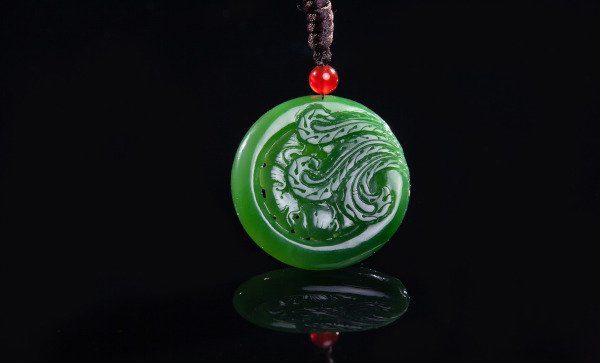 So, I had bought a necklace with a hoop to make sure that it would never fall off. All the way from Singapore to Rome, it did not fall. And now, suddenly, as if by magic. It escaped the hook and fell to the floor of the bathroom.
I took the jade piece and looked at it. I looked at the hook to see if it broke? All was all right. The hoop was still intact. The loop on the jade piece was still intact.
So, for some strange reason, somehow, the loop was able to pass through the hoop. Scientifically, that was impossible.
I was stunned. I did not know what to make of it. After the shower, I latched the jade piece back on the necklace. And I pulled gently a few times to make sure that it cannot be removed. And it was firm.
The strange thing is – the next few times I showered. It happened again and again!
---
The Ghost in My Hotel Room
I had arrived some time in the late morning that day. So, after the shower, I was ready to find a place for lunch. It was a Sunday, and work would start the next day.

So, I went out. Had lunch. Toured the city a little. Had dinner.
And then returned back to the hotel room. Again, when I showered, the jade piece fell off. And again, I felt someone watching me as I showered.
Tired after all that travel and touring, I went to bed. I kept the window closed as I was afraid someone would climb in from the outside.
Some time in the night I suddenly woke up. And to my surprise I saw a person sitting on the other bed. Again, I thought someone broke into my room.
I glanced at the window and door. And they were closed. I looked at the person on the other bed. It was an old Italian woman. Dressed in all black. She looked angry.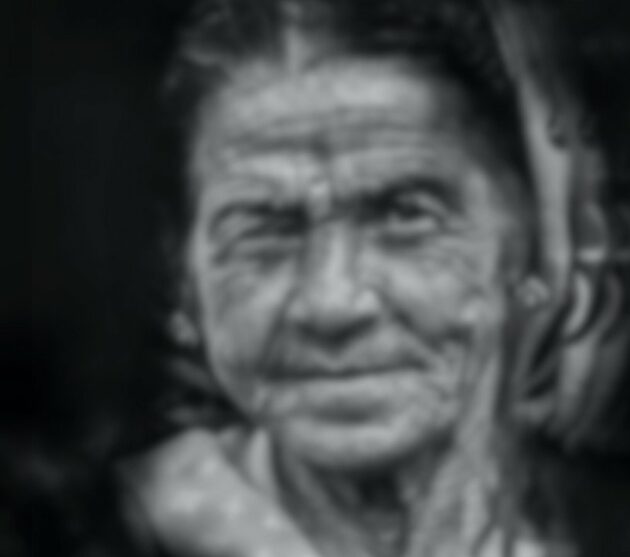 I realized she was a ghost. I apologized to her for my intrusion. I told her that I am only in the room for a few weeks for work. I asked her not to disturb me. And I will behave and not inconvenience her.
Somehow, that did not appease her. Not able to do anything about it, I went back to sleep.
The good thing was that she never really disturbed me. Maybe because I was wearing that jade piece. Every night, she would appear on that bed.

I tried to ask for a change of room. But the elderly staff at the reception did not seem to understand what I requested.

So, I just resigned to the situation. And spent my few weeks with a ghost in my hotel room.
---
The Ghost in My Hotel Room, Rome, Italy
Final Thoughts
by Timotheus
I have more ghost stories lined up for you. Yes, I have had quite a few encounters with ghosts, and even the dark forces. And I will share them in this website. So, remember to join the Flowing Love Meditation community, and get updates whenever I publish a new video or blog post.
Have you had a similar ghost encounter at a hotel room? Tell me about it in the comments below.
If you have any questions regarding anything mentioned here in this blog post, ANY at all, please feel free to ask by adding a comment in the comment box below. I will be more than happy to help.
Think Good Thoughts to Create Good Things.
Timotheus
for Flowing Love Meditation
Timotheus has been meditating since a child. He believes thoughts become things. And shares posts to encourage everyone to have a positive mind. He also shares his spiritual knowledge and experience when he can in the articles he writes. To learn more about him, and Flowing Love Meditation, Click Here.