Space Clearing is energy work that can be done at any time. And yet, there are certain moments when it is more appropriate to do it. As such, it is no surprise that I get asked this question a lot – When To Do Space Clearing?
I noticed that people want to know this information because they would like to be careful. And that is a very good way to approach space clearing.
As it is something that is done physically, and at the same time it affects the spiritual realm on an energetic level, it is good to be cautious.
There are physical and spiritual laws to follow. So that you get the best results. Also, it is so that you do create any problems.
---
Can You Do Space Clearing During Spring Cleaning?
In many parts of the world, most cultures have this tradition of cleaning the home before or at the start of the new year. This is to symbolize a fresh new start to the new year for the entire household. And because this is done before or at the start of spring, it is called spring cleaning.
For the Chinese culture, it is tradition to do spring cleaning before the start of the Chinese New Year. So, every year, before the new lunar new year, I would do space clearing for the entire house. And this is by smudging my home with sacred white sage incense.
The belief is that by cleaning the house on physical and energy levels, we invite good and positive energies to fill our homes. These energies will bring good health, wealth and prosperity.
From the above example, you can see that it is a good idea to do space clearing during spring cleaning. You can use the same steps and the space clearing prayer I have shared in my earlier post on How to Do Space Clearing.
---
Can You Do Space Clearing At The Start of The New Year?
While some people prefer to do space clearing during spring cleaning, some actually prefer to do it at the start of the new year. This is because on a solar calendar, different cultures have different dates for their new year.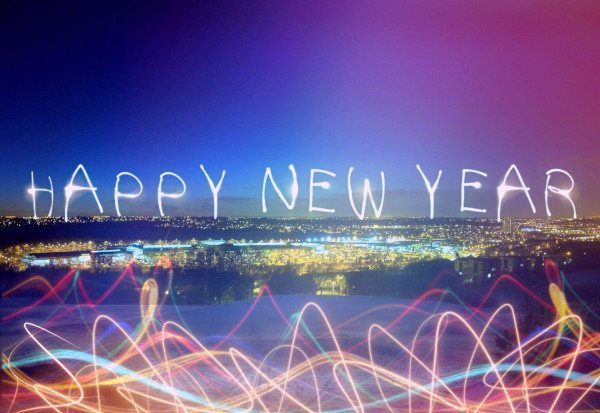 For example, many western cultures follow the solar calendar. As such, the new year is on January 1st, according to the solar calendar. The Chinese follows the lunar calendar. The lunar and solar calendar dates do not match. The first day of the Chinese Lunar New Year will fall on another date on the solar calendar. For example, in 2020, the Chinese New Year starts on the solar calendar date that is January 25th.
As such, the Chinese may do space clearing on January 25, 2020 to usher in a new year of good luck, good fortune, happiness, good health, longevity, wealth and success. If you choose to follow the solar calendar, you may choose to do space clearing on January 1, 2020 to bring in similar good energies.
---
Can You Do Space Clearing When Starting a New Life?
In some cases, some people may be starting a new life, a new beginning and chapter in their journey on earth. It could be for various reasons such as divorce, new job in a new city or country, etc. Whatever the reason, that person may feel the need to start fresh.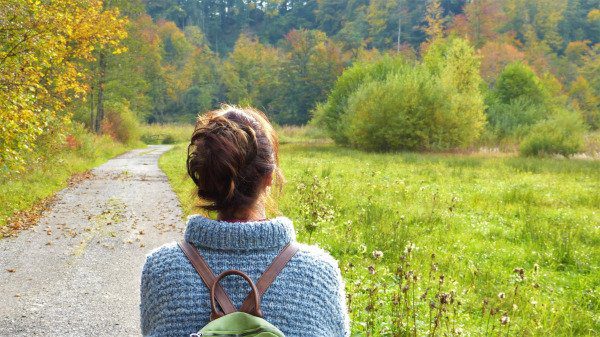 In such instances, space clearing can help. It can remove all negative energies that have accumulated in the past. And when the person starts on this new life journey, he or she can begin again anew with good and positive energies.
To do this, you can do space clearing on your self before you leave the old place. Do space clearing on all your possessions before you bring them to your new place. Then do space clearing at the new home before you move in.
---
Can You Do Space Clearing When Moving To a New House?
I always highly recommend that everyone do space clearing before moving into a new house. You never know what has happened in the house before. And what negative energies could still be lingering.
Even new houses need to be space cleaned. This is because the land that the house is built on still have the old energies. Everything that happened on that piece of land is still stored there. Everything. Good or bad.
Another concern is whether the previous land owner has been honest to tell you everything about the land. Remember the movie – Poltergeist? The house was built on a cemetery.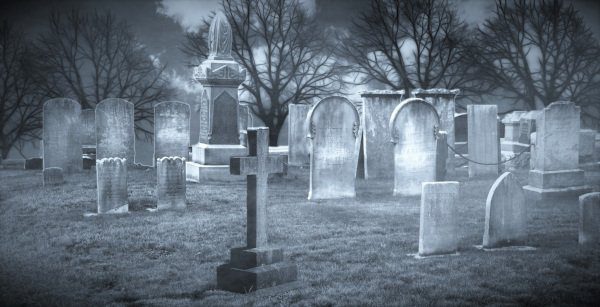 I know of some properties that were developed on a cemetery. If the land developers ignored the spiritual laws, and did not remove the graves properly or bless it properly, there could be problems at the new houses built here. There had been reports of ghosts sightings at these properties.
Before I moved to my new home, I did space clearing. It was a resale flat. Not that there were any known issues. But I preferred to move in to my new home with the assurance that all negative energies were gone. And good and positive energies were brought in and anchored into my new home.
To date, I have stayed for more than 20 years. It has been all good and peaceful. I still do space clearing every once in a while. And every year, before the Chinese New Year. Also, when life gets difficult or there are problems.
The space clearing has truly helped.
---
Can You Do Space Clearing When Moving To a New Office?
When you move your office to a new location, it is ideal to do space clearing for that new site. Again, just like what I have mentioned above, you never know what happened before there. So, to be safe, it is prudent to do it.
Spiritual Tip – Check the history of the property you intend to buy or rent
---
Can You Do Space Clearing When Your Energy Is Low?
Everyone wants to live a happy and trouble free life. But stuff happens. As someone wise once said to me – when you drive a car, you can be careful but other cars may still hit your car.
This is the same concept with energies. You never know when someone or something may attach bad or negative energies to you. It may be intentional or it may not. Nevertheless, it can happen, and you can get parts of your energy fields stuck with bad energies.
So, when you feel low or a feeling of unease, do space clearing for yourself, it will definitely help you.
---
Can You Do Space Clearing When You Are Being Haunted?
I once had a client who came to me, and asked me for my help. She told me that her house helper has been uneasy at her home for a while. And told her that the house was haunted.
Her house helper stayed in a room by herself in the house. She said that she would hear voices at night when she slept. And when she was alone at the house, she would see shadows moving about.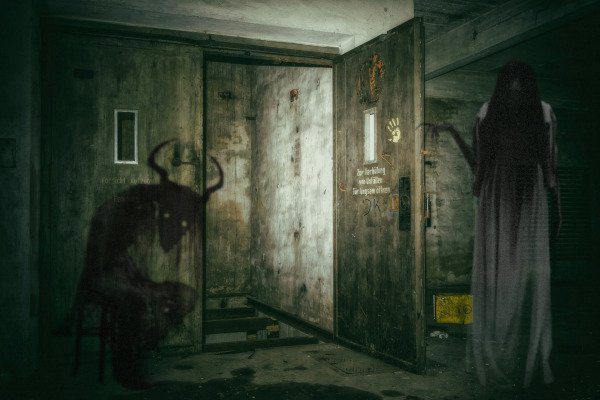 I went to sense the house. And saw the spirit with my third eye. I did space clearing, and after that all was well. Of course, this is the short version of the story. For the full version, I will write a future article about this. Please do join my community to receive updates when I publish it.
As you can see, space clearing can indeed help with hauntings. But there is a right way to do it. Over time, I will share more about my experience with the spirit world. Please do join my mailing list to read about them.
---
Can You Do Space Clearing When You Are Cursed?
When someone makes a wish or an intent to cause bad things to happen to you, that is a curse. And can space clearing help to remove a curse? Of course it can.
Sometimes a curse can be so strong that it may take more than just a round of space clearing to remove it. Plus, you may need some additional tools to help you get rid of the curse.
Try space clearing first. And wear or carry a black tourmaline crystal. If all is better after that, then continue to carry the black tourmaline crystal.
My Recommended Space Clearing Tool
Black Tourmaline is excellent for removing and repelling negative energies.
If things improve a little, but your life still seems a little off, please do consult a psychic or shaman. They can advise you on the situation, and what else you may need to do.
---
Can You Do Space Clearing When You Are Hexed?
A hex is different from a curse. It is when someone has cast a spell on you. Just like a curse, space clearing can help. And just like a curse, you may need to do space clearing more than once.
Most times, I do find it useful to get the help of a psychic, shaman or monk to get rid of a curse. After you do space clearing, observe how things are for you. If things do not improve, I highly recommend seeking the help of a psychic, shaman or monk.
It is not easy to get a legitimate psychic, shaman or monk. Be careful if they seem insincere, and only after your money.
---
When Else Can I Do Space Clearing For?
There are plenty more occasions when it is good to do space clearing. I cannot cover them all in one article. If you have any times when you would like to know if it is appropriate to do space clearing, please write your question as a comment below. I will answer and help you.
Meanwhile, another tip I have for you regarding times to do space clearing is to do it during the day. While it is acceptable to do space clearing any time at all, my recommendation is to do it during the day, when there is sunlight.
The reason, to me, is prana. Prana is spiritual energy that is good energy. With my third eye, I can see a lot of prana all around us. I have also noticed that plenty of prana appear around trees, especially near the leaves.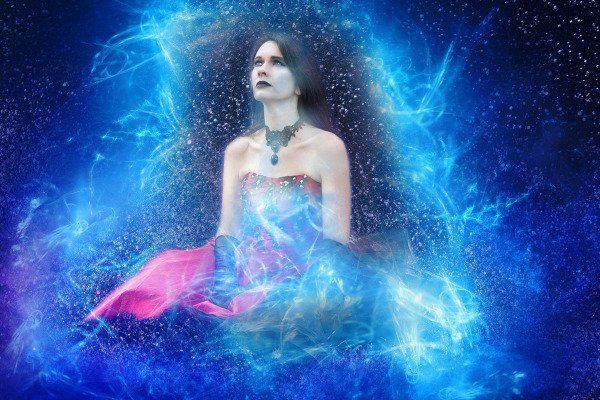 During the night, prana is very much less. At least from what I have seen. I do not know why? Maybe if you know, you can let me know by adding as a comment below.
But with lots of prana in the air around us during the day, I feel it is better to do space clearing then. The prana can help with your space clearing.
Spiritual Tip: Best to do space clearing during the day
---
What Items to Use for Space Clearing?
I wrote an article about what items to use for space clearing. Please go to the article and read it for more information about this.
---
What to Say When Doing Space Clearing?
As you do space clearing, you need to say a prayer or chant. I shared the words to say during space clearing in the article that explains what is space clearing. Go to the article to learn what to say when you are doing space clearing.
---
What Are The Space Clearing Steps?
Again, this has been covered in the what is space clearing article. Go to the blog post to learn what are the space clearing steps.
---
We come to the end of this article about Where to Do Space Clearing? If you have any questions regarding anything mentioned here in this article, ANY at all, please feel free to ask by adding a comment in the comment box below. I will be more than happy to help.
Wishing you an awesome life filled with abundance, love and light.
Timotheus
Timotheus has been meditating since a child. He believes thoughts become things. And shares posts to encourage everyone to have a positive mind. He also shares his spiritual knowledge and experience when he can in the articles he writes. To learn more about him, and posiTVty, Click Here.