Greetings! Welcome to Flowing Love Meditation, where Good Thoughts Create Good Things.
Previously, this website was known as PosiTVty. Today, after gaining some insights, it is rebranded as Flowing Love Meditation.
With the brand name change, the focus of this website has changed, too. Well, not too far from the previous focus. Just a slight realignment.
Flowing Love Meditation is mostly about meditation. And topics related to meditation, such as positive thinking, inspirational and motivational quotes and stories, manifestation, space clearing, etc.
I believe that to be healthy, we should have a healthy mind, body and spirit. By clearing the clutter in our minds, by being mindful, and thinking good thoughts. This can be achieved with meditation.
For the body, we need to take care of it. Eat well. Exercise. Listen when our bodies speak to us. And for the spiritual part of you, we need to nourish it. Learn how to connect with the the Universe. To listen. To learn. To work with the spiritual energies.
With the rebranding, I have created a new channel on YouTube. Here is the introduction to the Flowing Love Meditation channel – what it is all about, how it can benefit you, and more.
To receive updates whenever I publish a new video, please Subscribe to the channel.
And to receive updates whenever I publish new blog posts, fill in your details below, and click the button.
---
Meditation
With the recent rebranding, our focus now shifted towards mostly to meditation. This website will be sharing more about meditation. And also, topics related to meditation; such as good health, positive thinking, manifestation, astral travel, and more.
Meditation is a great way to be relaxed, and to improve health. It can also help you feel better. I have written a few articles about meditation. And will be writing more. And also, creating more videos about it.
So far, there are meditation topics about how to meditate, breath meditation, walking meditation, benefits of meditation, and many more. You can check them all out. Simply go to the main menu, point your mouse over the menu option – Meditation, and see a list of articles in drop down menu.
Or you can start reading about meditation in the main article – just click on the image below to get to the blog post.
---
Healing
Our mind, body and spirit need to heal. And there are many ways to heal each of these areas, and also to heal the entire being.
Meditation can help with healing. One of the ways is to do guided meditation. Here is a guided meditation to help you heal yourself with the Power of Forgiveness. In this blog post, there are also meditations using the Power of Forgiveness to heal your past, others, and more.
To read the article, and try the meditation, click on the image below. It comes with videos for you to listen to, and follow step by step.
Healing with Reiki
I have also written a blog post about Healing with Reiki. More blog posts and videos coming soon. Remember to join my mailing list to get updates.
---
Manifestation
Heard of The Secret? The Law of Attraction? In this section, I share with you all about manifesting and the techniques to manifest the reality you desire to have.
Manifestation is, to me, one of the meditation related topics. The reason is that I have found that with meditation, we are able to focus better. Meditation also helps us to feel better. And as it is known, when we feel better, our energies are vibrating higher. With higher vibration, it is easier to manifest.
Find out more in my article about What is Manifestation About? Click on the image to go to the blog post to read more about it.
---
Encouragement
Everyone needs encouragement. Everyone needs to be inspired. And everyone needs to be motivated.
In the Encouragement section, you will find Inspirational Quotes to inspire you, and Motivational Quotes to encourage you to move forward. There is also the Good and Positive Affirmations to help you manifest, or you can use any of the affirmations to help you focus on a good thought during your meditations.
This section is being recreated. Due to the rebrand, many of the images are being recreated to reflect the new brand. We ask for your kind understanding while we get everything in order. Thank you.
Inspirational Quotes
In this section, you can find Inspirational Quotes. This quotes speak to your soul. The words from wise teachers and leaders can inspire you to take action. To feel better, and be better.
The above is one of the many inspirational quotes you can find here. Click on the image above to read them all.
---
Motivational Quotes
Every once in a while, or sometimes more often, we need to be motivated. It is an ongoing process. Doing it once is not enough. So, this is why I have created an entire section featuring Motivational Quotes. To motivate you so that you take action!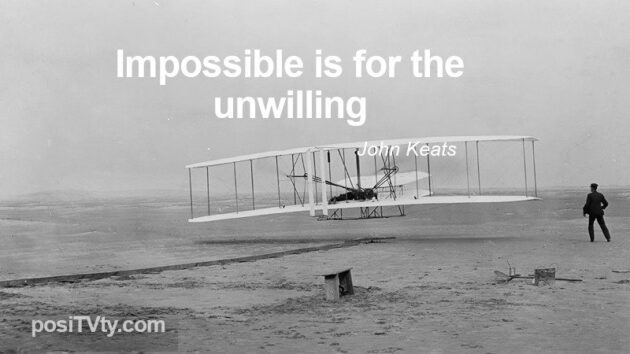 The above is one of the many motivational quotes you can find here. Click on the image above to read them all.
---
Good and Positive Affirmations
This sub section within Encouragement helps you to think good and positive thoughts. I believe in positive thinking. And I have seen the benefits of reading Affirmations daily. It has helped me to create a better world and life for me. I hope it will do the same for you.
---
Good News
Tired of all the bad news? All the doomsday talk? Be comforted by all the Good News in this section of this website. Reading all the good news can uplift you. When you see that the world can be a better place, you will feel better, too.
Latest Good News
---
Space Clearing
I find that to have a healthy lifestyle, it is good to clean the house and keep it tidy and neat. Another thing that is good to do is to regularly do Space Clearing. Need to know more about this? Click the image below. Also, do check out all the articles I wrote in this section.
---
Should you have any questions or wish to discuss anything related to the topics on this website, please feel free to write to me by adding a comment below.
I will be most happy to hear from you.
Wishing everyone abundance, wealth and success.
Timotheus