The Giant Panda is a common symbol for conservation. For example, you even see it as part of the World Wildlife Fund (WWF) logo. This is because the Giant Panda used to be one of the most visible and discussed endangered species. Today, the Giant Panda is No Longer Endangered. And this is great news!
Don't you love these cuddly giants? I certainly do. The way they move and behave. They are so gentle. Plus they look so cute with their black and white colors and chubby shape. I am so happy and grateful that they are now off the endangered species list.
---
Giant Panda No Longer Endangered – The Video
After the announcement that the Giant Panda No Longer Endangered, many news channels and websites shared this good news. Here is the video from CNN about this.
---
Announcement of Pandas No More Endangered
In September 2016, the International Union for Conservation of Nature (IUCN) declared that the Giant Panda is no longer considered an endangered species. This is because the Giant Panda population has increased enough for it to be downgraded to 'vulnerable'. The population has increased by 17% in the last decade!
Okay, vulnerable does not sound good. But I see it as a step forward. At least they are one step further from extinction. Here is hoping that they will be upgraded further as the population increases even more.
So, for now, we know that the conservation efforts done by IUCN are working. This gives hope that they can do the same for other species that are facing extinction.
---
About Giant Pandas
As mentioned above, the Giant Panda is one of the most beloved conservation icon. It is also a symbol of World Wildlife Fund (WWF).
The Giant Panda is native to the mountain ranges in China, specifically the bamboo forests in the mountains to the west of the country.
The panda's diet is bamboo. They must eat around 26 to 84 pounds of bamboo per day. And here is part of the problem. Bamboo is not a fragile plant. It can easily perish. It grows all over the mountains or barren lands. But in the winter, this delicate plant can die.
The pandas have adapted to live in cool temperatures. As such, living in the cold mountains is ideal for them. Below is a video that can provide you more information about the Giant Panda.
---
Why Were Giant Pandas Endangered?
Giant Pandas first became endangered in 1990. The two main causes of this were excessive poaching and loss of habitat.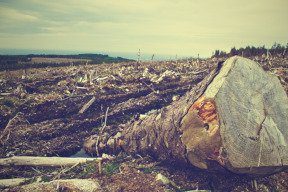 Poachers hunt and kill pandas for their fur. Deforestation and agriculture expansions resulted in further loss of their natural habitat. The latter forced the pandas to move to areas that have little or no bamboo. As such, many die of hunger.
The depletion of their main food source is further aggravated by climate change. With temperatures rising, the pandas have to move higher up the mountains. And again, these areas have little or no bamboo.
Bamboo does not have enough nutrients in a single branch. So, pandas have to eat at least 30 pounds of it every day to get enough nutrients to survive. Added to that, bamboo grows very slowly.
All the above have contributed to endangering the Giant Panda.
---
What Efforts Were Made to Save The Giant Panda?
Since food source is of utmost importance, one of the initiatives is to save the pandas' natural habitat as much as possible. There is an integrated network of giant panda reserves where bamboo forests are safeguarded. These preserves are protecting nearly two thirds of all wild pandas.
Another major effort is to educate and work with the local communities. Sustainable livelihoods are developed and impact on the forests are minimized. Below is a video with more information about the giant pandas no longer endangered and efforts to save them.
There is still more work to be done here. This is because the pandas are still vulnerable. In fact, it can easily be endangered again. The habitats can still be threatened by poorly planned infrastructure projects in China. With only 1,864 pandas still in the wild, conservation groups are fighting hard to get the pandas totally off the endangered species red list.
---
Did you like our Good News article – Giant Panda No Longer Endangered? Let us know by adding a comment below.
We will be sharing more good news soon. Besides good news, we will share motivational and inspirational stories and quotes. So do join our mailing list to receive updates when we publish more good news.
If you have any questions regarding anything mentioned here in this article, ANY at all, please feel free to ask by adding a comment in the comment box below. I will be more than happy to help.
Wishing you an awesome life filled with abundance, love and light.
Timotheus
Timotheus has been meditating since a child. He believes thoughts become things. And shares posts to encourage everyone to have a positive mind. He also shares his spiritual knowledge and experience when he can in the articles he writes. To learn more about him, and Flowing Love Meditation, Click Here.