When I was a young boy, I loved to read the All Creatures Great and Small book series by James Herriot. His stories of treating animals as a veterinary surgeon was fascinating. It was so different from the world and life I was used to.
And his stories about how he helped and healed injured animals struck a chord with me. I would feel for the injured creatures. And would cry in happiness when they are saved. So, when I saw this story, I knew I must share it, about How Tortoise Gets 3D Printed Shell?
When we get injured, we can get help from doctors and medical staff at the hospitals. But for animals, this is not possible. Especially for those who live in the wild.
In the past, for physical injuries, animals were left handicapped. It would not be easy for them to recover or to survive in the wild. Thankfully, technology today has advanced, and there is hope for injured creatures from the field of 3D printing.
In this particular story, thanks to the ingenuity of scientists, a tortoise has been given a second chance in life.
---
How Was the Tortoise Injured?
The tortoise was found on a roadside in Brazil. It had terrible burns from a forest fire, and 85% of its shell was destroyed.
When found, they discovered she had pneumonia twice. And had lived without food for 45 days. No wonder she was starving. They almost had to put her to sleep.
---
How the Tortoise Gets Hand-Painted 3D Printed Shell?
She was brought to Dr. Rogrigo Rabello who was a professor of wild animals. Dr. Rabello was part of a group of volunteer professionals called Animal Avengers. The group'smission was to help seriously injured animals.
Instead of ending her life, they thought of replicating her entire shell using 3D printing. They sought the help of Cicero Moraes and his team. After a lot of hard work, they finally created the world's first 3D printed shell successfully. By then they had named the tortoise 'Freddy'.
The 3D printed shell was made of 4 parts that fit together. Only one more problem to solve. It was white in color. And that did not look good for Freddy at all.
An artist named Yuri Caldera heard about Freddy's plight, and volunteered to hand paint the shell so that it would look like a real tortoise shell. It looked amazing now.
Watch the video below. See how Freddy was found, the team that came together to help her, how they came up with the idea of a 3D printed shell, the artist and the hand painted 3D shell, especially how good her new painted shell looks, and more.
Inside Edition featured Freddy in the news, too. Watch the video below to see what happened.
---
Another Good News – Turtle Gets 3D Printed Shell Prosthetic
When I researched about Freddy, I found out that she was not the first to receive a 3D printed prosthetic. There was a turtle at Birch Aquarium that had one , too.
She was washed up on a New Jersey shore. She had a hole in her shell, and her two back flippers were paralyzed. She would not have been able to survive in the wild.
Birch Aquarium took her in. The researchers and scientists worked hard to help her. They soon realized that as she grows, her body would naturally try to join the gap in the shell. But in doing so, there would be a hump created at that back area. This would complicate her health, and cause more problems. Maybe even result in her death.
The people at Birch Aquarium knew they had to help her, and save her. They had to stop the shell from coming together.
Watch the video below for the entire story, and learn how they used 3D printed prosthetic to fix the hole, and save her life.
ABC 10 News featured this story. It is awesome that news channels are featuring stories like this. Let's encourage them. Watch the video below.
---
Can a Tortoise or Turtle Live Outside Its Shell?
I have always wondered about this – can they leave their shell like a hermit crab?
I learned learned so much about the tortoise and turtle shell from this video. For instance, do you know that the top of the shell is made of separate pieces like tiles? Watch the video to learn more about the tortoise and turtle shell and if they can live outside of it.
---
How to Take Care of a Tortoise or Turtle Shell?
This is so beautiful. Tortoises and turtles are beloved pet friends, too. And so good to take good care of their shell so that they can live longer and happier lives.
Watch this video to learn how you can take care of their shells.
---
How Tortoise Gets 3D Printed Shell? – My Thoughts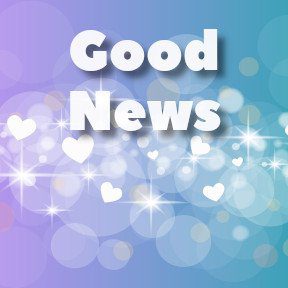 I applaud the Animal Avengers. They have helped many animals suffering from physical injuries or lost parts of their bodies. Besides tortoises and turtles, they have created new beaks for toucans, a goose and a parrot. This is truly a new age of veterinary medicine.
As researchers and scientists invent new innovations, I hope more and more of these discoveries can help all living beings on Earth. This story about using 3D printing to help animals who have lost their shells and beaks reminds us that we can use inventions to make this world a better place.
In future, I hope to see more stories like this. I believe this will renew the animal kingdom's trust in humans. And show Mother Earth we can help, and we can live in peace with all living beings.
Do you know of any stories similar to this? Or have a Good News story about people helping animals? Write to me, and I will share the stories here.
---
To read more articles and continue to feel good, please visit our Good News section.
To help you create more positive thoughts and good vibes, please visit our good and positive affirmations, motivational quotes and words of inspiration.
---
If you have any questions regarding this topic – How Tortoise Gets 3D Printed Shell?, ANY at all, please feel free to ask by adding a comment in the comment box below. I will be more than happy to help.
Wishing you an awesome life filled with abundance, love and light
Timotheus
---
Credits:
Featured Image: screen captures from Inside Edition YouTube video, March 21, 2016
Timotheus has been meditating since a child. He believes thoughts become things. And shares posts to encourage everyone to have a positive mind. He also shares his spiritual knowledge and experience when he can in the articles he writes. To learn more about him, and Flowing Love Meditation, Click Here.