Hi Everyone! There is this ideal state of meditation where you go deep, and experience a wonderful time. Some may even have spiritual experiences.
What is the Correct State to Be When You Meditate? Let me share with you in this blog post.
---
Learn more about Meditation >>>
---
Watch: What is the Correct State to Be When You Meditate?
If you prefer to watch about this blog post, below is a video for your viewing pleasure. Please remember to subscribe to the channel, too.
---
My Meditation Experience
When I meditate, I start with a few deep breaths. Or as many as I like in order to get a little more relaxed.
Sometimes, it is easy to go into a meditative state. Sometimes, it is a little more difficult and it takes a little while to get to the state of silence.
The difficulty is due to obstacles that can happen when you meditate. These obstacles can be restlessness, worry, drowsiness, sensual desire, and few more reasons.
Eventually, I reach a point where the meditation experience is beautiful.
It is not easy to describe, but I will try. It is a stillness and silence that bring such peace. I feel so calm. The entire world, the space and time, it all feels so pristine.
Every breath I take is so pure and enjoyable. It is like a thirst is finally quenched after years of not drinking a single drop of water.
The Various Brain Wave Levels
The meditation journey I just described can be explained in scientific terms. There are various levels of brain waves. They are Beta, Alpha, Theta, and Delta Waves Levels.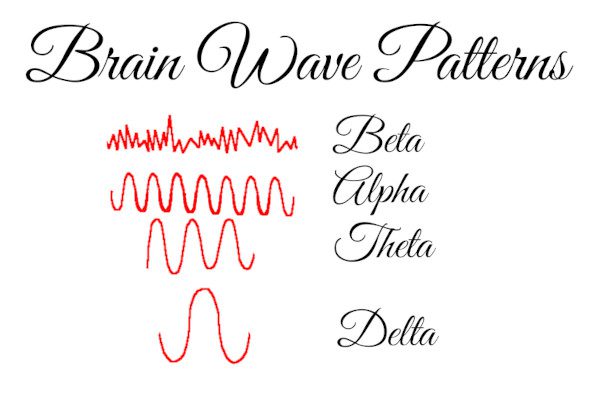 Beta Waves Level
Most of us are usually at the Beta Waves level. This is the normal waking consciousness. In fact, when we begin any meditation practice, we are at the Betas Waves level.
Alpha Waves Level
As we sit comfortably in meditation, as we close our eyes, our brain waves begin to go to the Alpha Waves Level. Our brains go to the Alpha Waves Level even when we are not concentrating or working on any problems.
As we continue to meditate, there will be more Alpha Waves appearing. This means we are getting deeper into the meditative state. As mentioned above, this is when I start to feel more at peace when I meditate, and also feel more relaxed.
Theta Waves Level
When we continue to meditate, the Theta Waves start to appear. At this stage, we are able to stay longer and longer at the object of our meditation. If it is the breath, then that is the object of the meditation.
In what I shared above, I often reach this state. It feels very blissful.
And there is no more thought. Just breathing.
The body is now more relaxed. The mind is more relaxed.
Delta Waves Level
When we go deeper into meditation, we begin to have Delta Waves. This is a very deep state of meditation. And the meditator begins to have spiritual experiences.
So, what is the Correct State of Meditation?
It all depends on what is your goal for meditation. If it is simply for rest and relaxation, then going to the Alpha Waves Level may be good enough for some of you.
Of course, the Theta Waves Level is ideal because this is the stage where you can get really relaxed. Many people, including me, have said that when they emerge from this state, they feel so refreshed.
Like they have slept for hours.
Then there are those who would like to explore the spiritual worlds of meditation. And that would be to achieve the Delta Waves Level.
As mentioned, at this level, a meditator will have spiritual experiences. Some have experienced the third eye opening, some astral travel, some do mudras, and many more other spiritual experiences.
---
More Articles About Meditation >>>
---
What is the Correct State to Be When You Meditate?
Final Thoughts by Timotheus Lee
Would you like to reach the Theta or Delta waves level? Then I recommend practicing the Flowing Love Meditation.
On this website, I have presented the Flowing Love Meditation.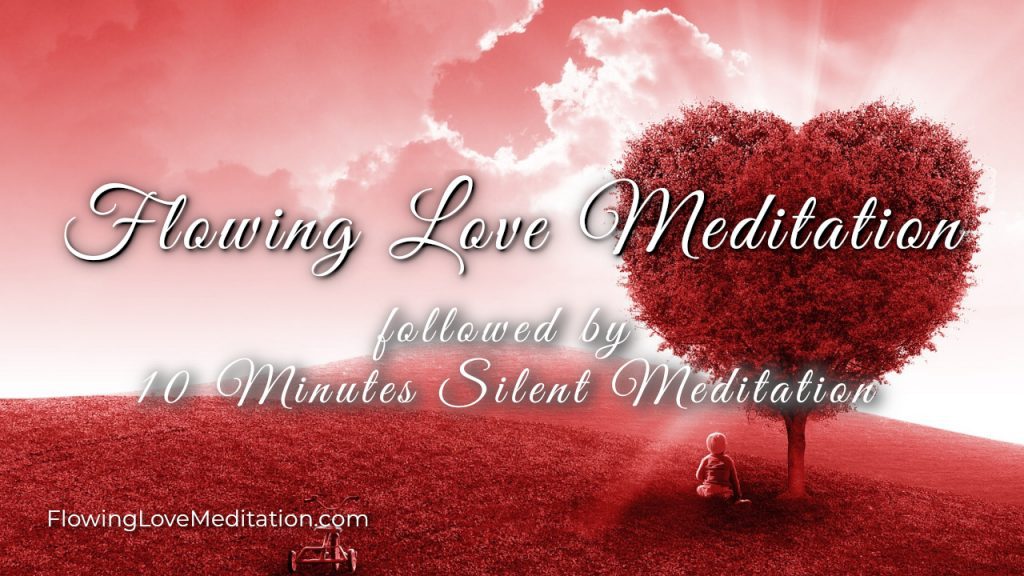 It is a guided meditation. It is very easy to do. In the above blog post about Flowing Love Meditation with 10 Minutes Silent Meditation, there is even a video for your to watch. All you have to do is play the video, listen to my guidance, and you have practiced meditation.
And if you have any questions about what is meditation, or you need to further clarify why do you need to meditate, please write it as a comment. I will be happy to help you.
I will be sharing more about spiritual experiences, meditation and meditation related topics in future videos and blog posts. Remember to join the Flowing Love Meditation community to be updated whenever I publish a new video or blog post.
Think Good Thoughts to Create Good Things
Timotheus
for Flowing Love Meditation
---
Learn more about Meditation >>>
Timotheus has been meditating since a child. He believes thoughts become things. And shares posts to encourage everyone to have a positive mind. He also shares his spiritual knowledge and experience when he can in the articles he writes. To learn more about him, and Flowing Love Meditation, Click Here.