It was the late 1990s. The world was going through a period of massive growth in the use and adoption of the Internet. And I was working at a web and development company.
During that time, I went through a spiritual reawakening. I shared the story of my spiritual reawakening in an earlier blog post. Then met a group of like minded spiritual people.
I continued to meet up with them for many more months. During one of the meetings, one of the hosts, let's call him K, offered to align my chakra.
He said that his spirit guides told him to do it. And he asked if I'm ok for him to do it for me. I thought for it for a while and agreed.
What happened next was I had a wonderful spiritual experience. Meditation can help you have these spiritual experiences. If you like to practice meditation, I have articles on my website that teach you how.
Also, I have a blog post about Flowing Love Meditation. It is a guided meditation, and you can read about it. There's a video in the article, too.
If you like to watch the previous episodes just go to the main menu. Find the category option – My Spiritual Journey. And click on the episode you would like to read.
Before I continue, please show your kind support and join the Flowing Love Meditation community.
My Spiritual Journey Series
Missed an episode of My Spiritual Journey? Here are a few links you may be interested in:
---
Watch: I Visited The World of Light Beings | Episode 9 | My Spiritual Journey
If you prefer to watch about this blog post, below is a video for your viewing pleasure. Please remember to subscribe to the channel, too.
---
The Chakra Alignment
K brought me to a small room. There was a chair at the center of the room. He invited me to sit on it.
I did that, and sat in the chair, I was curious, and asked him what he was going to do? What will aligning chakas be like? What did I need to do?
He assured me that it won't hurt. Understanding my concern that any physical contact will trigger my psychometric ability, he assured me that there will be no skin to skin contact.
I felt comfortable. And agreed for the chakra aligning to proceed.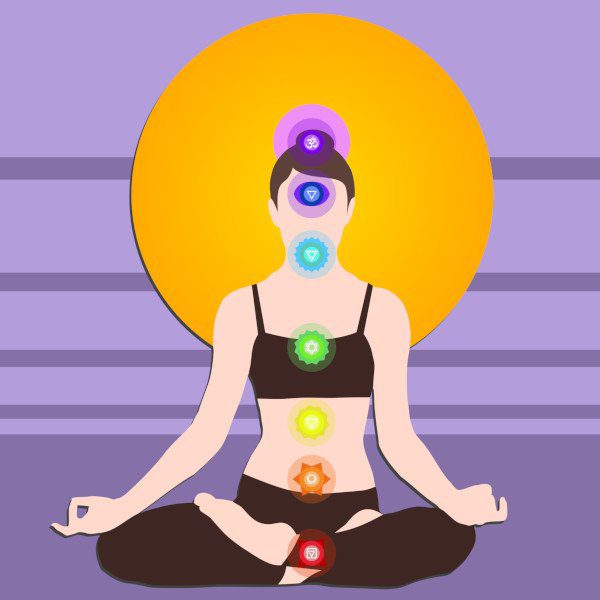 Then he dimmed the lights. And instructed me to close my eyes. I did that.
After closed my eyes, I had no idea what he did. All I can feel was his arms waving and moving around me.
---
Return to Divine Home
Also, I did not follow what he was doing because suddenly I found myself floating. I was above a new world.
I knew it was new because it was not like earth. It was a world of energy. Bright dazzling energy.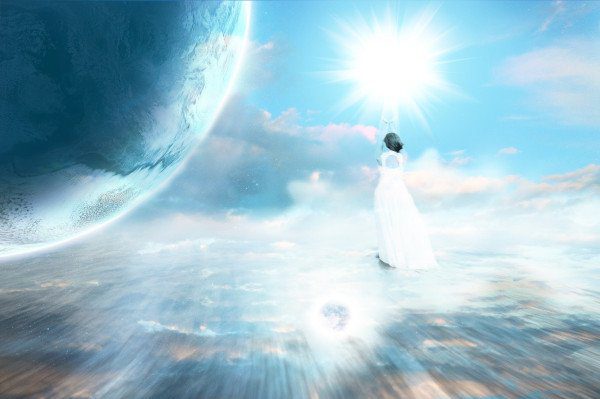 I decided to visit the world. And next thing I find myself floated down to the world. Like I was flying.
As I got closer to the surface of the bright glowing world, I saw many beings that are made of pure white and golden lights. They were going about their business.
Then, one of the beings suddenly noticed me flying down and turned to look at me. He recognized me and excitedly shouted – you're back!
Well, actually they don't speak like us here in earth. It was more of a knowing. Like thoughts and ideas that came to me.
This particular being that first saw me looked happy. And started to 'tell' all other light beings that I'm back.
---
Reconnect with Divine Family
A small group soon gathered around me. All were very excited and happy. They seemed to know me. And it was like a reunion.
Then a few of them knew they had to bring me somewhere. So, I was led to another place on this world.
Where it was? What happened? I don't seem to remember this part of this spiritual journey. All I remembered was that I was very happy to be at this world of light beings.
I felt I've returned home. I didn't want to leave. But I could not stay. They told me that it was not time for me to return.
They encouraged me to go back to earth. I was reluctant. Then they reminded me of something. It was what I intended to do when I came to earth. With that reminder, I remembered that.
Finally, I said all right, I'll go back. And next thing I was back in the room.
---
Return to Earth
K had waited for me to return. When I opened my eyes, he said "Welcome back". At that moment, I thought he meant the welcome for me opening my eyes.
We left the small room and rejoined the others in the larger hall. Everyone was curious and asked what happened.
K immediately said, "Oh, he left. His astral body travelled somewhere."
I was surprised, and turned to K, and asked him how he knew. He said he saw my astral self leave. I asked him if he knew where I went? He answered that he did not.
Then, I shared with the group what happened. That I travelled to the world of light beings. And told them my entire spiritual experience.
---
Final Thoughts – I Visited The World of Light Beings | Episode 9 | My Spiritual Journey
It was truly a beautiful experience when I visited the world of lights.
I share my experiences to help those who have the same experiences.
Know that there are others just like you.
And just like me. There are others who have similar experiences.
If you had these experiences, don't be afraid.
The Flowing Love Meditation YouTube channel is a safe space for you.
And so is this website.
You can share your experiences, and I will be most happy to listen.
I will share more in future videos and blog posts. So, remember to join the Flowing Love Meditation community, and get updates whenever I publish a new episode.
If you have any questions regarding anything mentioned here in this blog post, ANY at all, please feel free to ask by adding a comment in the comment box below. I will be more than happy to help.
Good Thoughts Create Good Things.
Timotheus
for Flowing Love Meditation
<<< Episode 8 – I Was Hit By A White Ball of Light
Timotheus has been meditating since a child. He believes thoughts become things. And shares posts to encourage everyone to have a positive mind. He also shares his spiritual knowledge and experience when he can in the articles he writes. To learn more about him, and Flowing Love Meditation, Click Here.